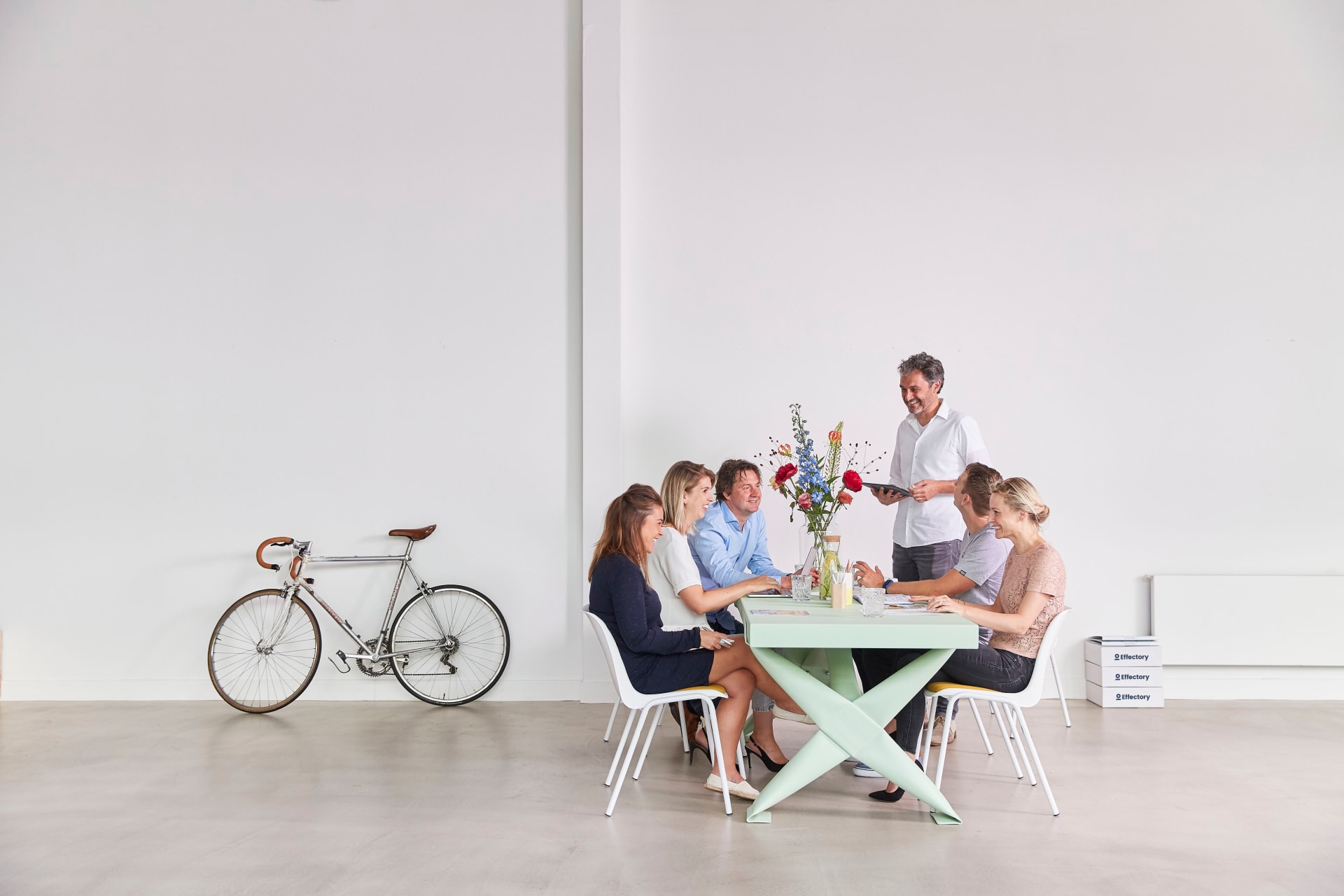 Business Controller
Amsterdam

,

Noord-Holland

,

Netherlands

€45,000 - €65,000 per year

People & Support
THIS IS YOUR JOB
As our Finance Business Controller you have an important role at Effectory. Together with four other colleagues you will form Effectory's finance team. You ensure a healthy financial company worldwide so that Effectory can grow to continue investing in our mission. You oversee that the implemented financial plans and policies are effective and efficient and enable Effectory to realize the defined objectives.
Key Responsibilities:
You function as a sparring partner for the Finance Lead and CFO by mapping the impact of activities on financial results;
Together with the RevOps team, you map the impact of activities on financial results and set up KPI's for teams internally;
Together with the Financial Controller, you coordinate the planning and control cycle based on the preparation of the annual financial statements, forecasting, and budgeting;
Take the lead in implementing new (financial) processes and tooling and streamline operational processes to become more efficient and increase the future-proofness of our financial household;
Perform in-depth analysis on selected financial topics as a contribution to the development of plans, methods and standards;
Act as the "go-to" person for first- and second-hand questions for internal colleagues;
Closely collaborating and coaching-on-the-job of Junior Finance Specialists.
Team Finance has big ambitions to achieve, so there are a lot of possibilities for your career within Effectory and your personal development!
THIS IS YOU
You have followed a finance related study and have an affinity with numbers. You have a proven track record in previous positions like: Audit, Analyst or controller related functions. You are skilled with Excel and preferably Exact Online. We are looking for someone for the long term, so we find it important that you have the ambition to grow in a career in finance. Your friends and family would describe you as: responsible, accurate, punctual, a strong communicator and someone who thinks in solutions For this position it is required that you have a good understanding of Dutch GAAP-standards.
THIS IS US
Effectory is Europe's leading employee feedback solution. With our platform, HR and management we collect employee feedback throughout the employee journey. This feedback is transformed into people analytics that informs strategies to boost productivity, engagement and retention. Built on 25 years' experience, our 200 specialists in Amsterdam and Munich support more than 1,200 organizations in 110 countries. Now more than ever, HR is an integral part of business strategy, which is why our feedback solution is tailor-made for strategic HR.

Effectory's mission
We are dedicated to improving the working world by giving employees a voice and making sure their feedback has an impact. Our experts work with HR teams and managers around the world, using employee feedback to overcome some of their biggest people-oriented challenges. From software engineers to HR specialists, every day Effectory's people work to improve the working world, and we are looking for talented individuals who also want to be part of this mission.
THIS IS WHAT WE OFFER
Competitive salary (range for this position is around: € 45.000,- € 65.000,- gross a year, depending on your experience).
Annual bonus scheme.
25 holidays for FTEs, and flexible public holiday options.
A fun and interactive onboarding program to get to know our company and some of your new colleagues.
A learning budget to spend on your own personal development. We also provide professional and personal development opportunities, and also organize yearly summer and winter schools.
Flexible working: you will be able to work max 60% of your contract hours from home (or any other location in the Netherlands and/or Germany).
Budget to set up your home office.
Yearly Body & Mind budget to spend on anything that energizes (or relaxes) you.
Annual events, such as our Christmas party, summer party & the legendary Big Day.
Additional monthly compensation for working from home.
The option to work abroad for up to 4 months, and to take an unpaid sabbatical.
You get your birthday off work and can also take a day to volunteer for a cause of your choice.
Your place of employment will be the HQ in Amsterdam.
THIS IS HOW IT WORKS
1. You want this job: submit your application via the link below
2. We are intrigued: join a phone call to further introduce yourself and ask questions
3. We all think it went well: we now meet live (or in a video call) to get to know each other a bit better
4. We like each other even more: you meet potential team members and get a bit of a pleasant grilling
5. We want to see you in action: you complete a case/assessment
6. The final hurdle: we agree on terms & conditions, we sign and you start!

€45,000 - €65,000 per year