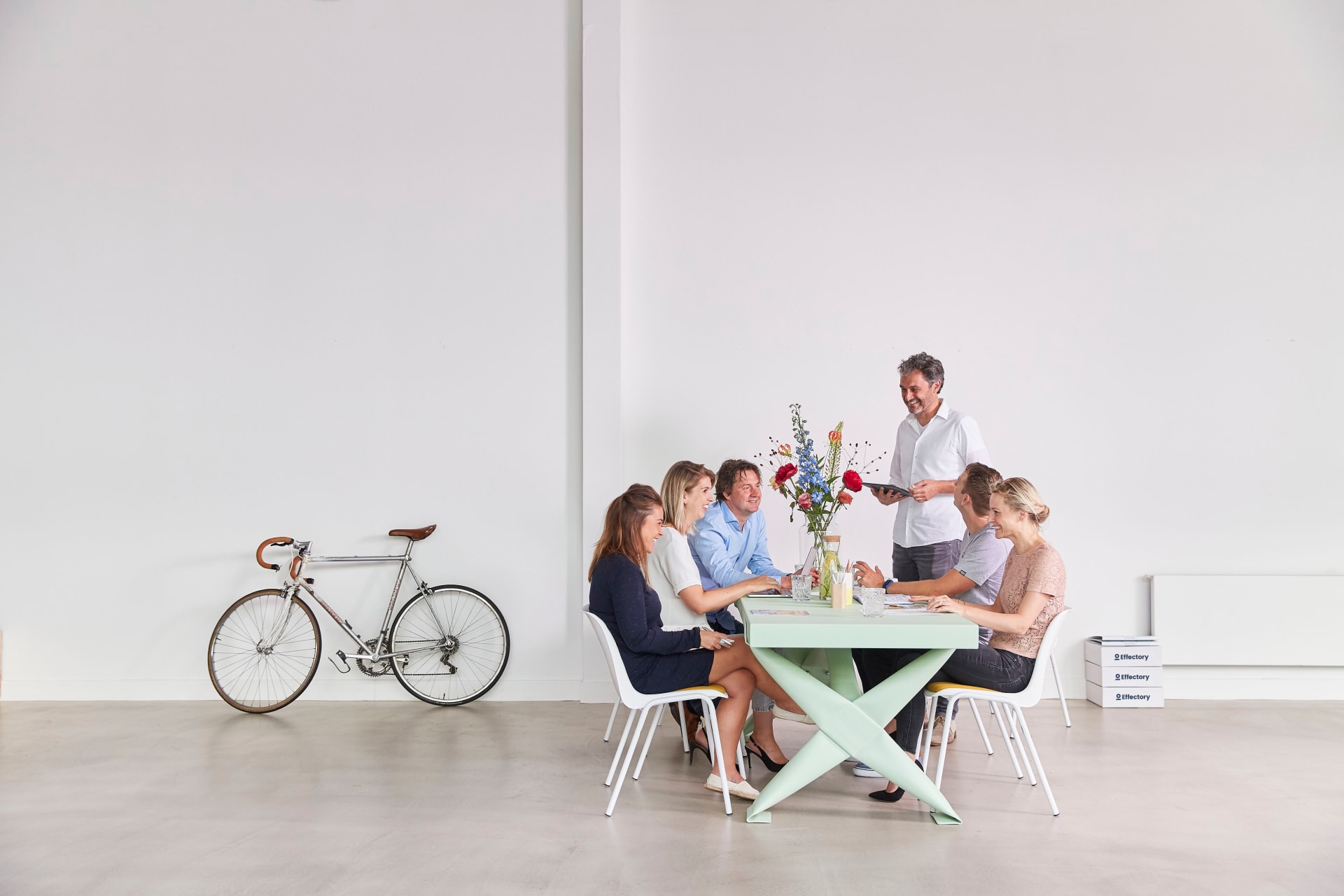 Customer Success Manager
Amsterdam

,

Noord-Holland

,

Netherlands

€34,400 - €45,000 per year

Client Success
THIS IS YOUR JOB
''Customer success shouldn't just be a department, it should be the entire company''
Over the past year, we at Effectory have worked hard on our transition towards SaaS. We already have a strong foothold at the Dutch market but we can't be stopped there! You are the success factor for our product because you will be the first point of contact. It excites you to build and maintain trusted relationships with your clients and you are able to manage client expectations. It is your task to guide clients in achieving their goals and you are also responsible for the commercial opportunities.

In your role as Customer Success Manager you will be joining the Essential Pro and Premium Small team within Effectory. Your team focusses on client segment below 1500 employees. You will be part of a fast phased innovating team to continuously improve the customer journey and our product. We are constantly innovating so your voice must be heard to! Are you ready for a fresh start?
You will plan, coordinate and manage the onboarding and engagement of multiple clients at the same time. Besides that you act as their main point of contact.
You will set clear goals together with the client and conduct quarterly meetings to zoom-out, evaluate and sharpen the objectives.
You make sure our clients get the most out of our product and complementary services. With this we aim to helping grow our client base and maximizing value from our clients.
You continuously share knowledge with the sales and products teams to explain the demands of the markets while forecasting trends.
THIS IS YOU
You have the ability to translate business needs to clear product (feedback) improvements.
You can spot commercial opportunities and are not afraid to close the deal.
You build and maintain trusted relationships with your clients and you're able to manage client expectations.
With your experimental mindset you can operate effectively with uncertainty and change.
You have a desire to continuously improve business processes, the ability to juggle multiple tasks at once and can think outside of the box.
With your highly learning and technical ability you can quickly adapt to our changing systems & software.
You are fluent in Dutch (this is a must!).
Do you have a high level of self-support, sense of responsibility, initiative, and collaborative spirit? Than you will be a perfect match with us.


THIS IS US
Effectory is Europe's leading employee feedback solution. With our platform, HR and management we collect employee feedback throughout the employee journey. This feedback is transformed into people analytics that informs strategies to boost productivity, engagement and retention. Built on 25 years' experience, our 200 specialists in Amsterdam and Munich support more than 1,200 organizations in 110 countries. Now more than ever, HR is an integral part of business strategy, which is why our feedback solution is tailor-made for strategic HR.

Effectory's mission
We are dedicated to improving the working world by giving employees a voice and making sure their feedback has an impact. Our experts work with HR teams and managers around the world, using employee feedback to overcome some of their biggest people-oriented challenges. From software engineers to HR specialists, every day Effectory's people work to improve the working world, and we are looking for talented individuals who also want to be part of this mission.
THIS IS WHAT WE OFFER
Competitive salary (range for this position is around: € 34.400,- € 45.000,- gross a year, depending on your experience).
Bonus scheme up to 3 months of salary.
25 holidays for FTEs, and flexible public holiday options
A fun and interactive onboarding program to get to know our company and some of your new colleagues
A learning budget to spend on your own personal development. We also provide extensive professional and personal development opportunities, and also organize yearly summer and winter schools
Flexible working: you will be able to work max 60% of your contract hours from home (or any other location in the Netherlands and/or Germany)
Budget to set up your home office
Yearly Body & Mind budget to spend on anything that energizes (or relaxes) you
Annual events, such as our Christmas party, summer party & the legendary Big Day
Additional monthly compensation for working from home
The option to work abroad for up to 4 months, and to take an unpaid sabbatical
You get your birthday off work, and can also take a day to volunteer for a cause of your choice
We are currently looking for 3 Customer Success Managers, the ideal starting date for this position will be on 2-1-2024.
THIS IS HOW IT WORKS
1. You want this job: submit your application via the link below
2. We are intrigued: join a phone call to further introduce yourself and ask questions
3. We all think it went well: we now meet live (or in a video call) to get to know each other a bit better
4. We like each other even more: you meet potential team members and get a bit of a pleasant grilling
5. We want to see you in action: you complete a case/assessment
6. The final hurdle: we agree on terms & conditions, we sign and you start!
€34,400 - €45,000 per year