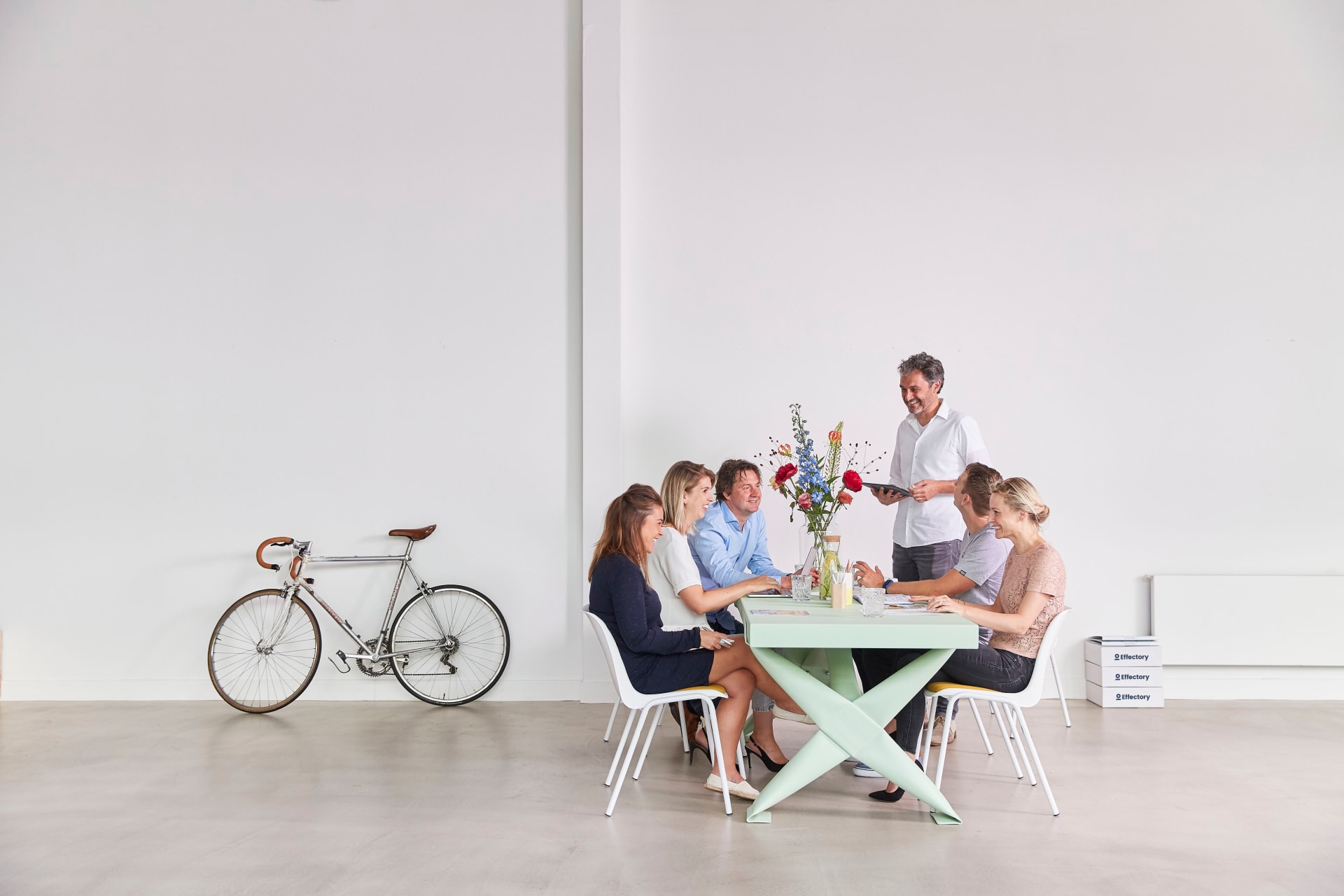 Marketing Manager DACH
Munich

,

Bayern

,

Germany

Connecting Clients
THIS IS YOUR JOB
As our Marketing Manager DACH you will be the main go-to person for all of the marketing activities of Effectory in the DACH region. From making strategic marketing plans to writing text for an ad... We trust on you. We've been the market leader in the Netherlands for a while now and next up on our target list is to conquer DACH!
As our Marketing Manager DACH you will have a very broad scope. Together with  our CMO and our Marketing Manager EMEA you will develop a Go-to-market strategy for DACH. The goal of this plan is to create brand awareness among your target group (HR professionals) and generate leads. You will continuously analyse and monitor data to improve processes and plans. In this position you are a key-player in achieving our goal to make the working world in Europe a better place!
Develop and implement a go-to-market strategy for DACH;
Translate the strategic marketing plan to day-to-day activities;
Set up and improve the marketing funnel;
Generate and manage high quality leads;
Define and manage the Effectory brand in DACH;
Organize events and represent Effectory on events;
Oversee and develop marketing campaigns;
Monitor and analyze data to improve marketing activities;
Create content and search engine optimization;
Write posts, build and manage LinkedIn.
You will receive support from the team that currently consists of 9 people. Our team's mission is to share the Effectory story globally and drive programs that support our growth ambitions.
THIS IS YOU
You bring 4-6 years of fulltime working experience within the B2B marketing field. You can set-up and manage a marketing strategy but at the same time love doing hands-on work. With your innovative mindset you're able to build awesome Marketing activitites that result in high quality leads for your marketing funnel. You have a proactive attitude towards your Sales colleagues and make sure that they follow up the leads that you've nurtured with so much love. Working in an international environment where not every process is set in stone brings the best out of you. You know good content when you see it and you have a good feeling for language. It goes without saying that your German is native (and English is excellent) and this results in high quality texts for all internal and external communication.
THIS IS US
Effectory is Europe's leading employee feedback solution. With our platform, HR and management we collect employee feedback throughout the employee journey. This feedback is transformed into people analytics that informs strategies to boost productivity, engagement and retention. Built on 25 years' experience, our 200 specialists in Amsterdam and Munich support more than 1,200 organizations in 110 countries. Now more than ever, HR is an integral part of business strategy, which is why our feedback solution is tailor-made for strategic HR.
Effectory's mission
We are dedicated to improving the working world by giving employees a voice and making sure their feedback has an impact. Our experts work with HR teams and managers around the world, using employee feedback to overcome some of their biggest people-oriented challenges. From software engineers to HR specialists, every day Effectory's people work to improve the working world, and we are looking for talented individuals who also want to be part of this mission.
THIS IS WHAT WE OFFER
30 holidays for FTEs, and flexible public holiday options
A fun and interactive onboarding program to get to know our company and some of your new colleagues
A learning budget to spend on your own personal development. We also provide extensive professional and personal development opportunities, and also organize yearly summer and winter schools
Flexible working: you will be able to work max 60% of your contract hours from home (or any other location in the Netherlands and/or Germany)
Budget to set up your home office
Yearly Body & Mind budget to spend on anything that energizes (or relaxes) you
Trips to Amsterdam for annual events, such as our Christmas party, summer party & the legendary Big Day
Additional monthly compensation for working from home
The option to work abroad for up to 4 months, and to take an unpaid sabbatical
You get your birthday off work, and can also take a day to volunteer for a cause of your choice
THIS IS HOW IT WORKS
1. You want this job: submit your application via the link below
2. We are intrigued: join a phone call to further introduce yourself and ask questions
3. We all think it went well: we now meet live (or in a video call) to get to know each other a bit better
4. We like each other even more: you meet potential team members and get a bit of a pleasant grilling

5. We want to see you in action: you complete a case/assessment
6. The final hurdle: we agree on terms & conditions, we sign and you start!