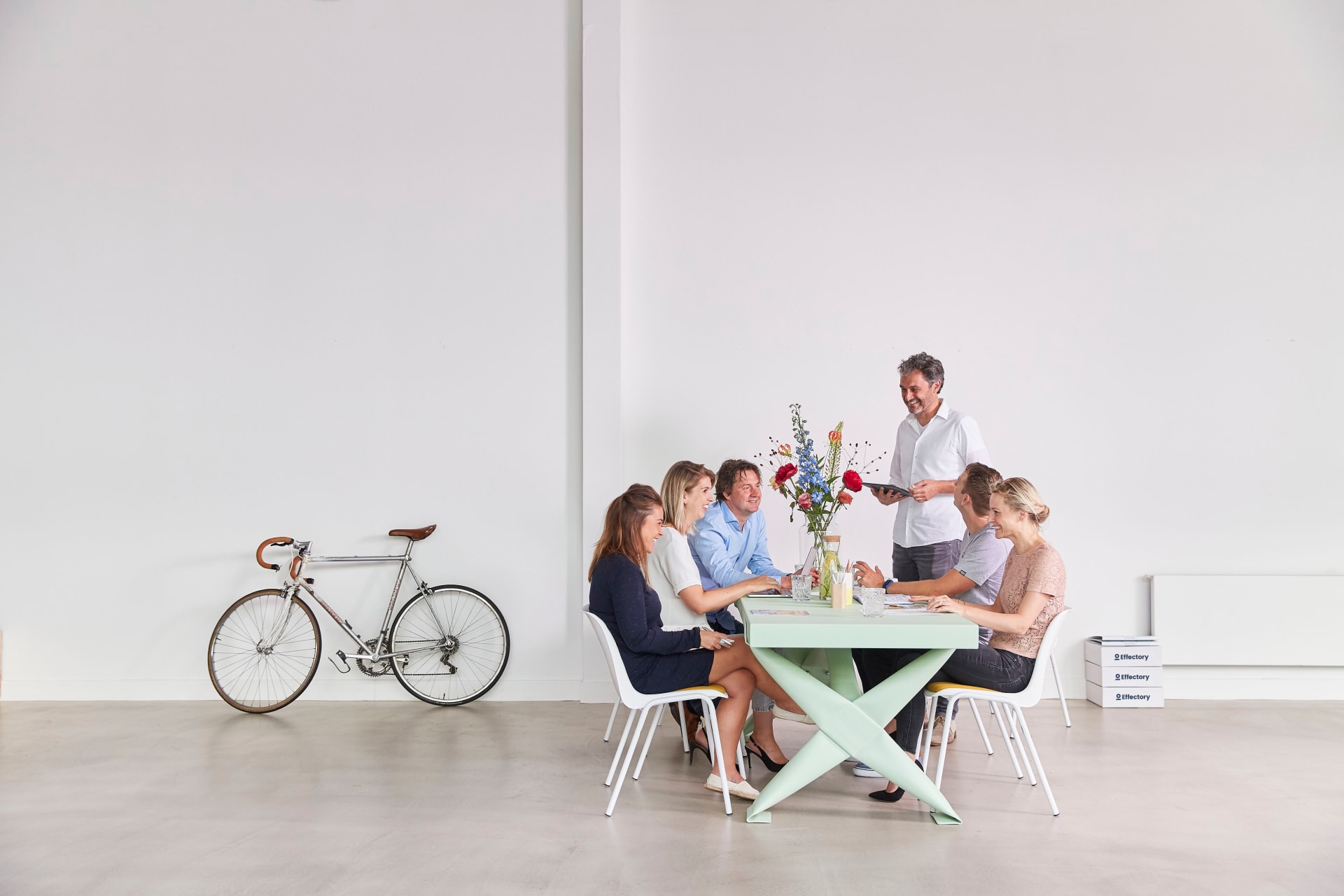 Product Enablement Specialist
Amsterdam

,

Noord-Holland

,

Netherlands

Product & Innovation
THIS IS YOUR JOB
We are on a mission to create a better, happier and more productive work environment for everyone, world-wide. Listening to and connecting with employees is a major enabler of organizational health, growth and as an effect, success. That is what we at Effectory do: enabling organizations, teams and employees to listen, to learn and to act and improve. To build on and innovate our product & platform we are looking for a Product Enablement Specialist to join our Product & Tech ranks.
How Product & Tech is organized
We have a Central Product Design led by our CPO and CTO who are responsible for creating a sound vision and strategy on our product and platform from a content, user journey and technical perspective. Central Product Design outlines a consistent product & platform scope into a tactical roadmap that can be built by our development teams and can be run by our project teams.
The central strategy and tactical roadmap is brought to life by our new to form Product Management team and our development teams. Working based on a subscription and increasing SaaS model means we work with different client & plan segments. This asks for clear Product management, optimization and support per segment to help sell, run and gather feedback within plans.
You as a Product Enablement Specialist are part of the Product Management team. Together with a Product Manager you have the responsibility of plan/segment success, keeping overview of and scripting the content of our subscription plan(s), services, training and digital materials.
Responsibilities & tasks
Your main focus as a Product Enablement Specialist is to enhance and safeguard the Product knowledge level of your colleagues (as well as external users).
You will be:
Continuously updating the commerce & project teams' product knowledge (segment and/or plan specific)
Leading the education, training, guidance and assessment of knowledge for commerce & project teams on, e.g.:
• What to sell
• Which concepts we have and their value
• How to run project types and use applications
• Guiding project teams in answering client questions
• Guiding UX copy in support content for external users
• Creating efficient internal product onboarding/education methods and flow
• Actively working on structuring internal product information
• Actively keeping product materials and information up to date
With our growing organization we are looking for the most efficient ways to organize and rollout our training and education initiatives internally. We expect you to think along and bring your best ideas about how to do this to the table!
THIS IS YOU
Previous experience in an educational role gives you an advantage
Fluent in English and Dutch or German
Comfortable in talking in front of small and large groups, either on camera or face-to-face
You are easy to approach and have a natural desire to support your colleagues where necessary
You have great project management skills and able to work on various projects simultaneously
Creative and proactive in coming up with solutions and effective ways of working and sharing information
Process minded, innovative, strong problem solver and thinking outside of the box
High learning ability and interest in how our platform works to quickly adapt to our changing systems & software. You keep yourself well informed on vision and developments.
Maintain product and education materials actively and independently
THIS IS US
Effectory is Europe's leading employee feedback solution. With our platform, HR and management can collect employee feedback throughout the employee journey. This feedback is transformed into people analytics that informs strategies to boost productivity, engagement and retention. Built on 25 years' experience, our 200 specialists in Amsterdam and Munich support more than 1,200 organizations in 110 countries. Now more than ever, HR is an integral part of business strategy, which is why our feedback solution is tailor-made for strategic HR.
Effectory's mission
We are dedicated to improving the working world by giving employees a voice and making sure their feedback has an impact. Our experts work with HR teams and managers around the world, using employee feedback to overcome some of their biggest people-oriented challenges. From software engineers to HR specialists, every day Effectory's people work to improve the working world, and we are looking for talented individuals who also want to be part of this mission.
THIS IS WHAT WE OFFER
Competitive salary (range for this position is around: € 40.000,- € 47.250,- gross a year, depending on your experience).
An annual bonus system
25 holidays for FTEs, and flexible public holiday options
A fun and interactive onboarding program to get to know our company and some of your new colleagues
A learning budget to spend on your own personal development. We also provide extensive professional and personal development opportunities, and organize yearly summer and winter schools
Flexible working: you will be able to work max 80% of your contract hours from home (or any other location in the Netherlands and/or Germany)
Budget to set up your home office
Yearly Body & Mind budget to spend on anything that energizes (or relaxes) you
Annual events, such as our Christmas party, summer party & the legendary Big Day
Additional monthly compensation for working from home
The option to work abroad for up to 4 months, and to take an unpaid sabbatical
You get your birthday off work, and can also take a day to volunteer for a cause of your choice
THIS IS HOW IT WORKS
1. You want this job: submit your application via the link below
2. We are intrigued: join a phone call to further introduce yourself and ask questions
3. We all think it went well: we now meet live (or in a video call) to get to know each other a bit better
4. We like each other even more: you meet potential team members and get a bit of a pleasant grilling

5. We want to see you in action: you complete a case/assessment
6. The final hurdle: we agree on terms & conditions, we sign and you start!