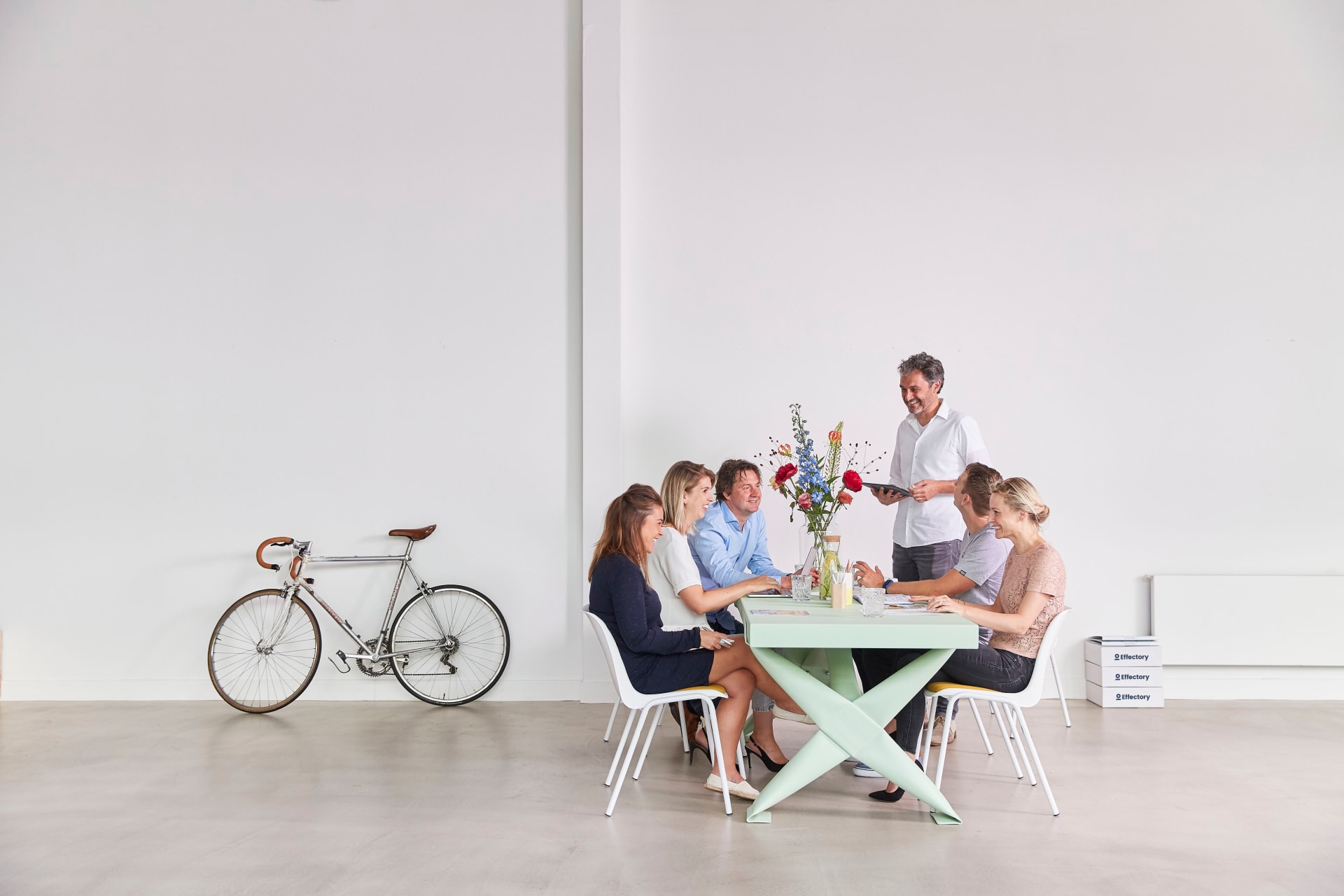 Software Developer - Team Gray
Amsterdam

,

Noord-Holland

,

Netherlands

€49,000 - €61,000 per year

Product & Innovation
THIS IS YOUR JOB
Effectory is a prominent player in employee feedback research throughout Europe. Our development team of over 30 skilled developers, operating in 8 agile Scrum teams, has been instrumental in creating the most innovative and sought-after feedback software on the market.

But we're not stopping there - we're taking things to a whole new level! With a burning passion for progress, we are transforming our software landscape into a cutting-edge SaaS environment. The opportunities are endless as Effectory experiences incredible growth and nurtures big ambitions.
As a valued member of Team Gray, you'll play a crucial role in two domains at the heart of our product - the questionnaire and question management domains. Every year, our questionnaire domain facilitates millions of employees at the organizations we assist in sharing their valuable feedback.
Asking the right questions is vital in gathering this valuable feedback that empowers organizations to lead their way into a brighter future. Through the question management domain, Effectory offers validated question libraries and a user-friendly question management system to support this, allowing organizations to effectively tailor surveys and drive positive change.
Here are some examples of tasks you may work on:
Extending our question management system to enable effortless management of translations (the system supports 60 languages).
Extending our question management system to enable the re-ordering of questions and topics so that people can define their own order.
Building components to extend our questionnaire system to allow new question types to be asked.
Eager to explore the techniques and tools used by team Gray? Dive into the team's section on our tech website, explore other teams you will cooperate closely with, and view insightful blog posts and events we host.
THIS IS YOU
You are a passionate and driven software developer with at least 3 years of experience in software development, looking to take your career to the next level. You are eager to contribute and grow your skills in a company that values innovation and employee happiness. Your technical expertise and problem-solving abilities make you stand out and thrive in a collaborative team environment.
Our ideal candidate possesses the following knowledge and qualifications:
At least 3 years of experience, preferably in a SaaS environment.
A higher level degree (bachelor/academic) would be a great asset.
Experience with C#/.NET
Typescript/Angular is an advantage
Experience with a cloud environment, preferably Microsoft Azure.
Effectory's values resonate with you, and you are eager to join an organization that -not only- rewards your hard work with a competitive salary but also offers a range of secondary benefits to support your overall well-being and growth. Whether through professional development opportunities, flexible hybrid work options, or events, you see the value in working for a company that prioritizes its employees' happiness.
If you are ready to embark on an exciting journey, making a meaningful impact on workplaces and employees' lives, then this role at Effectory is the perfect opportunity for you. Apply now and let your skills and passion shine in an environment where your contributions are valued and celebrated!
THIS IS US
Effectory is Europe's leading employee feedback solution. With our platform, HR and management can collect employee feedback throughout the employee journey. This feedback is transformed into people analytics that informs strategies to boost productivity, engagement and retention. Built on 25 years' experience, our 200 specialists in Amsterdam and Munich support more than 1,200 organizations in 110 countries. Now more than ever, HR is an integral part of business strategy, which is why our feedback solution is tailor-made for strategic HR.
Effectory's mission
We are dedicated to improving the working world by giving employees a voice and making sure their feedback has an impact. Our experts work with HR teams and managers around the world, using employee feedback to overcome some of their biggest people-oriented challenges. From software engineers to HR specialists, every day Effectory's people work to improve the working world, and we are looking for talented individuals who also want to be part of this mission.
THIS IS WHAT WE OFFER
Competitive salary (the range for this position is around: € 49.000 - € 61.000 gross FTE a year, depending on your experience).
An annual bonus scheme.
25 holidays for FTEs, and flexible public holiday options.
A fun and interactive onboarding program to get to know our company and some of your new colleagues.
A learning budget to spend on your own personal development. We also provide extensive professional and personal development opportunities, and also organize yearly summer and winter schools.
Flexible working: you will be able to work max 60% of your contract hours from home (or any other location in the Netherlands and/or Germany).
Budget to set up your home office.
Yearly Body & Mind budget to spend on anything that energizes (or relaxes) you.
Annual events, such as our Christmas party, summer party & the legendary Big Day.
Additional monthly compensation for working from home.
The option to work abroad for up to 4 months, and to take an unpaid sabbatical.
You get your birthday off work, and can also take a day to volunteer for a cause of your choice.
THIS IS HOW IT WORKS
1. You want this job: submit your application via the link below
2. We are intrigued: join a phone call to further introduce yourself and ask questions 
3. We all think it went well: we now meet live (or in a video call) to get to know each other a bit better 
4. We like each other even more: you meet potential team members and get a bit of a pleasant grilling 
5. We want to see you in action: you complete a case/assessment (if applicable)
6. The final hurdle: we agree on terms & conditions, we sign and you start!
€49,000 - €61,000 per year