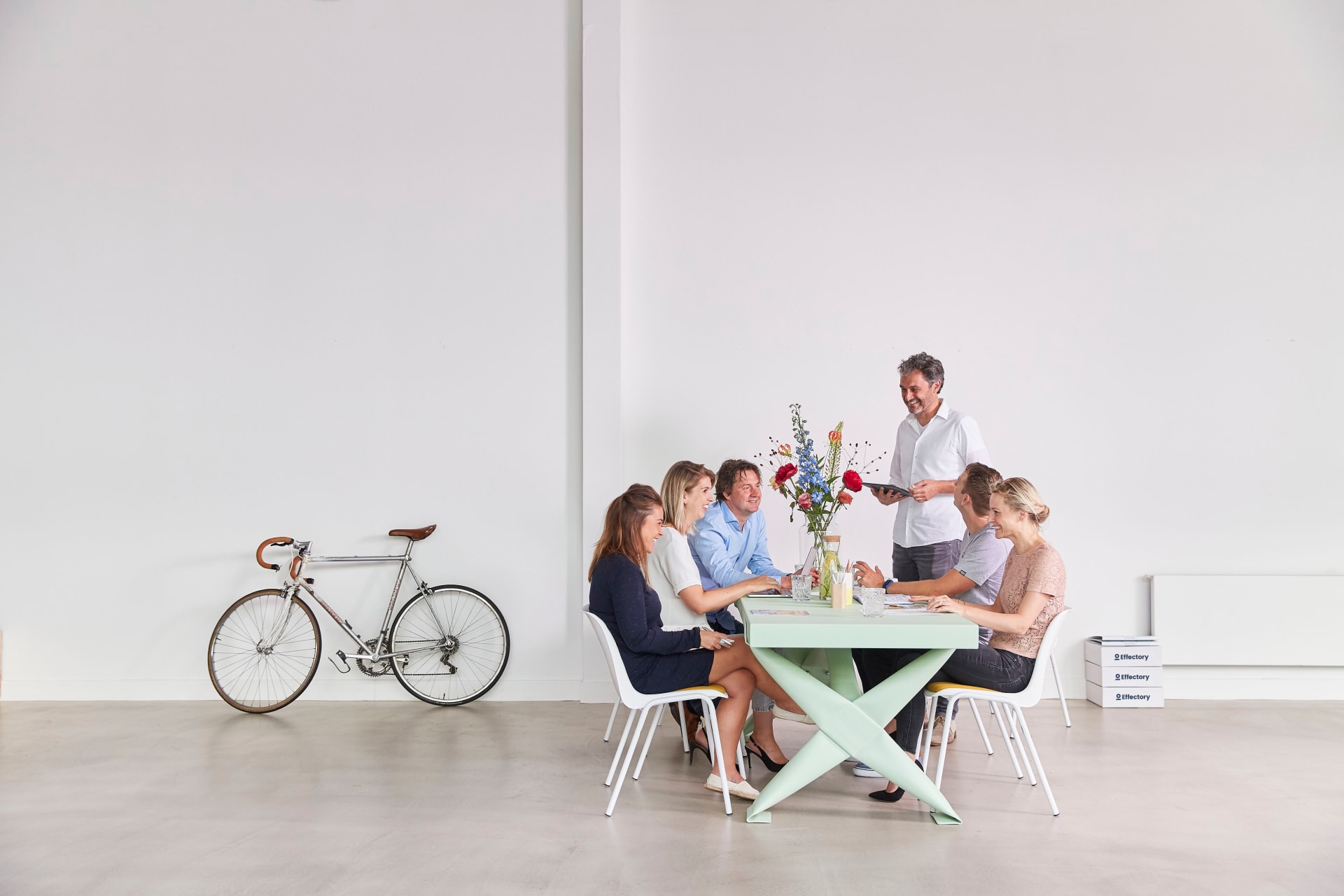 Office - Helpdesk Coordinator
Munich

,

Bayern

,

Germany

People & Support
THIS IS YOUR JOB
'AMBASSADOR TO OUR MISSION, YOU MAKE OUR OFFICE A HAPPY ONE.'


It's great you are here otherwise things wouldn't run as smoothly as we'd want to. You are responsible for so many (sometimes little) things with big impact! As Office Helpdesk Coordinator you are the face (and over the phone the voice) of Effectory to our (international) guests, employees and suppliers. Working in this role is never a dull moment! You will assist clients and customers with first line support related to all aspects of the MyEffectory platform. You are the first point of contact on different client levels up to C-level and beside that you have a great responsibility towards our staff, you are the point of contact if there are any requests, such as:
All questions regarding working at the Office;
You handle special requests for internal/external guests;
 You organize Trips, Food & Beverage for office colleagues and Friday drinks;

Your responsibilities include helping respondents with questions about surveys, results, or information about anonymity within the surveys;
You are the primary contact, so it is up to you to decide whether you can help out or you need to hand it over to Project Administrators or other colleagues. 
THIS IS YOU
As an ambassador of our mission, you seek to make our working environment a great, supportive one. You know how important it is to be helpful, supportive and positive towards customers and colleagues. You are a self-supporting professional and show lots of initiative in making things better, while familiarizing yourself with our systems to use them to their fullest potential. 

Please note: we are specifically looking for a Office - Helpdesk Coordinator to join us while expending our client base in the DACH region. Therefore excellent communication skills in both English and German is required.
THIS IS US
Effectory is Europe's leading employee feedback solution. With our platform, HR and management we collect employee feedback throughout the employee journey. This feedback is transformed into people analytics that informs strategies to boost productivity, engagement and retention. Built on 25 years' experience, our 200 specialists in Amsterdam and Munich support more than 1,200 organizations in 110 countries. Now more than ever, HR is an integral part of business strategy, which is why our feedback solution is tailor-made for strategic HR.
Effectory's mission
We are dedicated to improving the working world by giving employees a voice and making sure their feedback has an impact. Our experts work with HR teams and managers around the world, using employee feedback to overcome some of their biggest people-oriented challenges. From software engineers to HR specialists, every day Effectory's people work to improve the working world, and we are looking for talented individuals who also want to be part of this mission.
THIS IS WHAT WE OFFER
30 holidays for FTEs, and flexible public holiday options
A fun and interactive onboarding program to get to know our company and some of your new colleagues
A learning budget to spend on your own personal development. We also provide extensive professional and personal development opportunities, and also organize yearly summer and winter schools
Flexible working: you will be able to work max 60% of your contract hours from home (or any other location in the Netherlands and/or Germany)
Budget to set up your home office
Yearly Body & Mind budget to spend on anything that energizes (or relaxes) you
Trips to Amsterdam for annual events, such as our Christmas party, summer party & the legendary Big Day
Additional monthly compensation for working from home
The option to work abroad for up to 4 months, and to take an unpaid sabbatical
You get your birthday off work, and can also take a day to volunteer for a cause of your choice
THIS IS HOW IT WORKS
1. You want this job: submit your application via the link below
2. We are intrigued: join a phone call to further introduce yourself and ask questions
3. We all think it went well: we now meet live (or in a video call) to get to know each other a bit better
4. We like each other even more: you meet potential team members and get a bit of a pleasant grilling

5. We want to see you in action: you complete a case/assessment
6. The final hurdle: we agree on terms & conditions, we sign and you start!